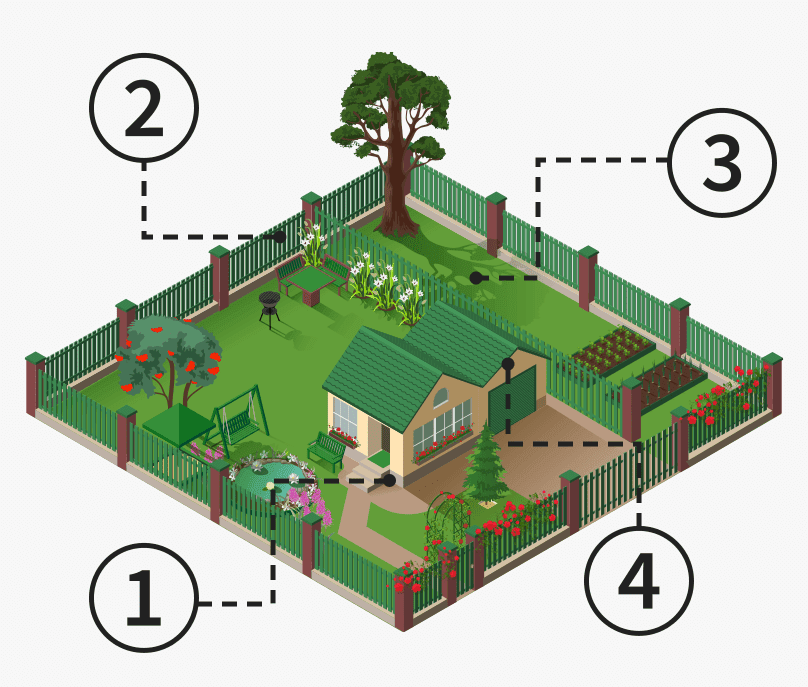 We treat a larger area than the competition creating a stronger, larger barrier of protection.
We treat beyond the structure inspecting for nesting sites and potential issues throughout the yard.
Water-activated granules in your yard creates a kill-zone before your house and eliminates nesting sites.
We knock down any wasps nests and cobwebs throughout the eaves of the home.
SERVICES FOR A HEALTHY HOME
FIRE ANT CONTROL IN AUSTIN
your safety is our priority
If you come across fire ants on your property, you need fast, reliable pest control. That's where 
Hawx Pest Control
 comes in. Since opening our doors in 2013, we have encountered many fire ant infestations, and guarantee we can take care of yours. Equipped with high-quality products and top-of-the-line tools and technology, our skilled pest management experts can effectively eliminate the infestation and discourage future fire ant activity on your property. We are skilled in locating colonies and implementing the best possible treatment solution, no matter how severe the infestation. Don't settle for just any pest control company when you can have the very best. Turn to Hawx Pest Control and rest easy knowing your home or business is in the hands of the most qualified pros around.
Contact Hawx Pest Control for fire ant control in Austin. We can be reached online or at (512) 270-7945.
signs of a fire ant infestation
Recognizing a fire ant infestation is usually easiest when you can identify the ants themselves and their dirt mounds. While fire ants are typically red, they can also be black. They can be easily identified by their bent antennae, two bumps between their thorax and abdomen, and visible stingers.
Unlike other ant colonies, fire ants do not have one dirt mound that they use to enter and exit their underground tunnels.
Below are common signs that the mounds you see in your yard belong to fire ants:
The mounds do not have a hole in the center
There are multiple mounds (up to 40 in a single acre)
The mounds that appear shortly after rain
Ants swarm to the surface almost immediately after their mound is disturbed
If you suspect there is a fire ant infestation on your property, 
call Hawx Pest Control
. Our Austin fire ant control team is here to take care of the problem.
While they are tiny, fire ants are considered dangerous. If their nest is disturbed or they feel otherwise threatened, fire ants will quickly swarm onto your skin and sting you. Unlike other insects that can only sting once, fire ants can sting multiple times, leaving behind red, painful welts and pustules that can leave a person susceptible to infection, allergic reactions, or even death by an allergic reaction. Fire ant venom contains a high concentration of toxins, which makes them particularly dangerous to children.
Fire ant stings can typically be treated with a topical antihistamine and a cold compress, but if you experience any of the following symptoms, seek medical attention right away:
Nausea
Vomiting
Difficulty breathing
Dizziness
Sweating
Excessive itching
Difficulty swallowing
The above symptoms are signs of an allergic reaction to fire ant stings and will typically kick in soon after you receive the sting.
is fire ant control necessary?
Because fire ants can cause serious harm, especially to children and those allergic to them, professional fire ant control is extremely important. If you encounter these pests on your property, it is best to avoid contact with them and call in a team of experts to take care of the problem. At Hawx Pest Control, our Austin fire ant control team has extensive experience treating these insects. We know how to handle them and clear them from your property without putting you or your loved ones at risk. Additionally, we have the necessary tools and products to effectively eliminate an infestation and prevent a future invasion from taking place.
why choose hawx pest control?
Home and business owners alike choose Hawx Pest Control time and time again because we are passionate about what we do and always go the extra mile to deliver exceptional results. Whether your property is prone to fire ants and you want to prevent an infestation or you need assistance eliminating an existing infestation, we've got you covered. Whatever the issue may be, you can count on us to deliver a customized solution tailored to your unique situation.
With Hawx Pest Control on your side, you can expect:
Free estimates
Free re-services
Exceptional workmanship
Same-day service
Residential and commercial services
When you want the job done right, turn to Hawx Pest Control.
Call (512) 270-7945 to schedule an appointment with our Austin fire ant control pros.
very polite and wearing a mask
- Steven
thanks for putting him on my route.
- Sue
he did a great job! thank you very much!
- Rick
the customer service from hawx has always been exceptional.
- Larry
contact hawx pest control today
By clicking "get free estimate," I give my electronic signature and consent that Hawx may contact me with offers at the phone number above, including by text message, autodialer or prerecorded message. Consent not required for purchase. Message & data rates may apply. Promotion is subject to local quarterly service pricing, and may not apply to some services.