protect your
home from pests
Hawx Premium Pest Control will treat your pests, mosquitoes, and more—then keep them away for good. If pests come back between treatments so will we, at no additional cost to you.
DALLAS MOSQUITO REMOVAL
finding effective solutions to a texas-sized problem
Texas and mosquitos go hand in hand. It's an unfortunate fact of living in the Lone Star State. For a lot of Dallas residents, mosquitos are a never-ending summer annoyance. Not only do they bite and cause humans to scratch their skin red, but these pests can also transmit deadly diseases.
Though Not as Common in the U.S., Cases of the Following Mosquito-Related Diseases Still Occur Every Year:
---
West Nile virus
Zike virus
Malaria
Yellow fever
So, what's the solution for eliminating these harmful insects? At Hawx Pest Control our Dallas pest control team goes above and beyond to control mosquitos. Since these bugs aren't as easy to exterminate, you have to think outside the box.
comprehensive mosquito control
When our Dallas mosquito removal team arrives on a property with a mosquito issue, we examine three different spots to apply treatment products: the breeding area, the nesting area, and the water source.
How Can Managing Each of These Areas Help Control Mosquitos at Large:
---
Breeding area: Though it might seem self-explanatory, eliminating a breeding area can help diminish any future mosquito problems. It also allows our Dallas pest removal team to better understand your property and how a mosquito colony might operate. Once we've identified the breeding area, we can begin to detect where these bugs might be nesting.
Nesting area: In most cases, mosquitoes tend to nest around the greenery on your property. Through our experience, we've found that a lot of these bugs nest under tree leaves, bushes, and other types of shrubs. When we find a nesting area, we can flush out the bugs. This sends mosquitos away from your Dallas property.
Water source: Since mosquitos need water for their larvae, it is a critical part of their ability to reproduce. Sealing leaks in hoses or outdoor faucets can help deter mosquitos from being attracted to your yard. If we're able to identify some places where water might attract these pests, we can treat them for future infestation.
reliable mosquito prevention
Evaluating your property and applying treatment products is only half the battle. Our Dallas mosquito control team also recommends employing preventative tactics to eliminate mosquitos from the start.
How To Prevent Mosquitos on Your Dallas Property:
---
Remove standing water
Keep lawn manicured and not overgrown
Clear gutters of any leaves or other debris
Fill in areas that collect puddles from rain
Remove any tree stumps
Mosquitos will continue to annoy Dallas residents until everyone takes action. With a combination of Hawx Pest Control and a preventative strategy, you can greatly diminish any mosquito presence on your property.
For more information, or to schedule an appointment for mosquito removal in Dallas, contact us online or over the phone today: F:P:Sub:Phone}!
OUR TREATMENT PLAN CONSISTS OF:
Each property is unique and has its own pest problems. We make sure to inspect your property and tailor your service plan to your specific problems.
The best pest defense starts on the outside of the home where the bugs nest and breed. Each service we will target nesting sites to target the bugs at the source.
establishing a thorough barrier
During each service our professional will establish a thorough barrier around the perimeter of the home to prevent even the smallest pests from coming inside.
AN EXPERIENCED TEAM YOU CAN TRUST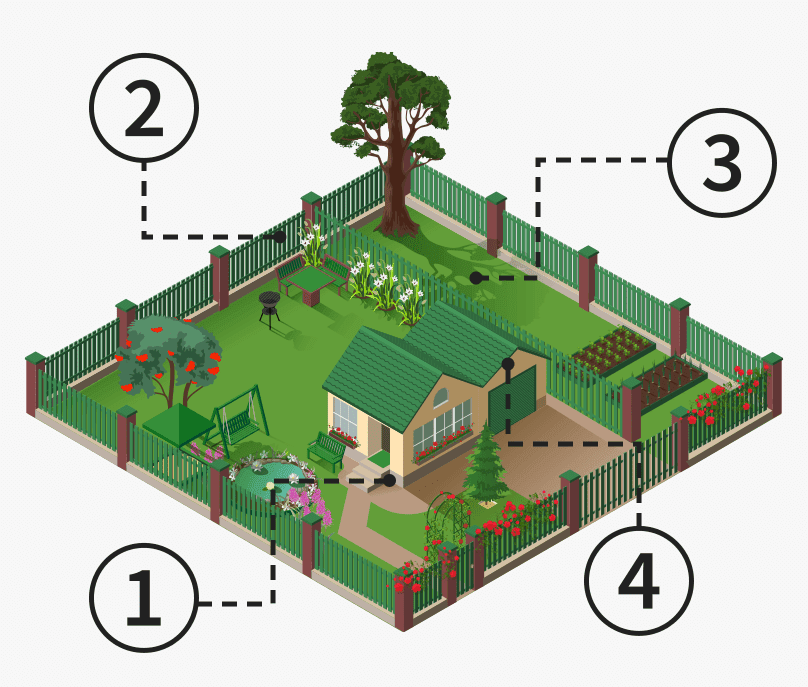 We treat a larger area than the competition creating a stronger, larger barrier of protection.
We treat beyond the structure inspecting for nesting sites and potential issues throughout the yard.
Water-activated granules in your yard creates a kill-zone before your house and eliminates nesting sites.
We knock down any wasps nests and cobwebs throughout the eaves of the home.
SERVICES FOR A HEALTHY HOME
very polite and wearing a mask
- Steven
thanks for putting him on my route.
- Sue
he did a great job! thank you very much!
- Rick
the customer service from hawx has always been exceptional.
- Larry
contact hawx pest control today
By clicking "get free estimate," I give my electronic signature and consent that Hawx may contact me with offers at the phone number above, including by text message, autodialer or prerecorded message. Consent not required for purchase. Message & data rates may apply. Promotion is subject to local quarterly service pricing, and may not apply to some services.