protect your
home from pests
Hawx Premium Pest Control will treat your pests, mosquitoes, and more—then keep them away for good. If pests come back between treatments so will we, at no additional cost to you.
FT. LAUDERDALE ANT REMOVAL
professional ant extermination services
Though small in stature, ants can pack a powerful punch. Because of their ability to lift objects that are much heavier than their abdomen, these pests can wreak havoc on any Fort Lauderdale home. For example, have you ever encountered a line of ants carrying food from a cabinet in your kitchen? This happens regularly. If you aren't quick to notice, ants could get into your home's infrastructure and create serious issues down the road.
identifying ants
Unlike other bugs, ants are easy to identify. Given that they roam in colonies and sometimes form lines, ants have distinct features that set them apart. The tricky part comes into play when you're trying to figure out the type of ant you're dealing with.
Three of the Most Common Ant Species Found in Florida:
---
1. Fire Ants – these ants are often identified by their reddish-brown abdomens. Known as one of the more aggressive ant species, fire ants will attack humans and animals with venomous bites. If a person is allergic, fire ants pose a dangerous and sometimes fatal threat. While fire ants can be found indoors, they're more likely to abuse a homeowner's lawn with mounds and landscape damage.
2. Sugar Ants – native to Australia, sugar ants made their way to North America in the early 1900s. While this species of ants isn't harmful to humans, it can create a fiasco in any home kitchen. Given their name, sugar ants are attracted to any type of sweets. They can even find sugar in foods you may not have thought about before. For example, if you tend to leave grease out on your stovetop, sugar ants will be attracted to the sweetness of the oil. If you have a sugar ant infestation in your kitchen or home, you'll want to act soon. Failure to do so could result in a colony forming!
3. Ghost Ants – named after their pale-ish color, ghost ants can also be a pest inside your home. One common way to identify these ants is the odor they give off when they're crushed. Some describe it as a coconut fragrance. While it might sound nice, it can linger for a long time. This is especially true if you have a lot of ghost ants in your Fort Lauderdale home.
ant prevention
Our Ft. Lauderdale ant removal team has a solution for getting rid of any ant problem your property might have. Not only will we help you immediately eliminate your ant problem, but we'll implement strategies to help keep you ant-free in the future.
Ways You Can Prevent Ant Infestations:
---
Store food in containers
Seal cracks on the exterior of your home
Keep all surfaces consistently clean
Remove any food remnants left in the sink
We recognize that sometimes these preventative matters can only do so much. Ants thrive in the warm climate that Fort Lauderdale experiences year-round. We'd be happy to discuss further preventive care options for your property.
trusted ant control in ft. laurderale
Ant control is a complicated task, which is why you should leave it to a team of certified Fort Lauderdale pest control professionals with experience that is second to none. At Hawx Pest Control, we'll treat the interior and exterior of your property with industry-leading products. Plus, we'll go above and beyond to prevent any colonies from moving in on your home in the future.
To schedule an appointment for ant removal in Fort Lauderdale, contact us online today!
OUR TREATMENT PLAN CONSISTS OF:
Each property is unique and has its own pest problems. We make sure to inspect your property and tailor your service plan to your specific problems.
The best pest defense starts on the outside of the home where the bugs nest and breed. Each service we will target nesting sites to target the bugs at the source.
establishing a thorough barrier
During each service our professional will establish a thorough barrier around the perimeter of the home to prevent even the smallest pests from coming inside.
AN EXPERIENCED TEAM YOU CAN TRUST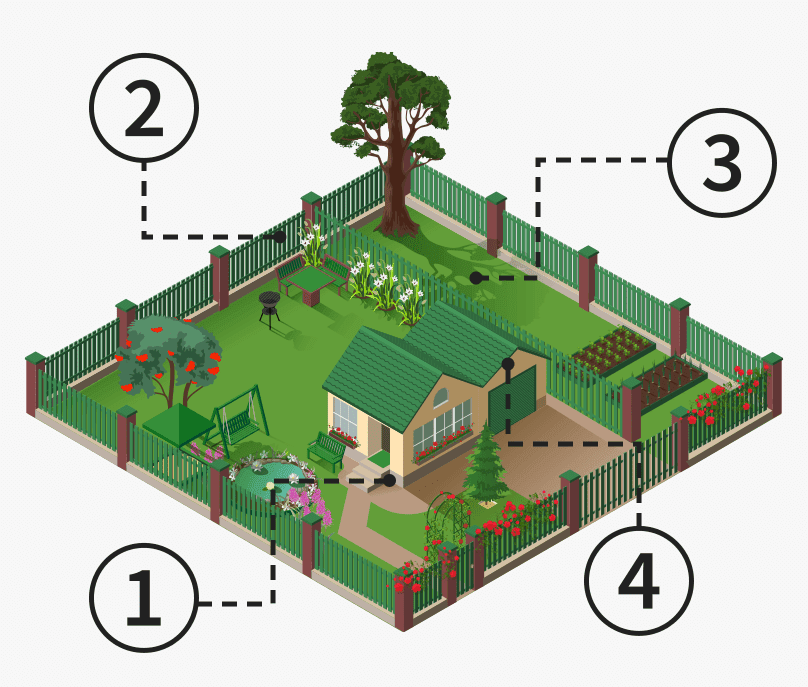 We treat a larger area than the competition creating a stronger, larger barrier of protection.
We treat beyond the structure inspecting for nesting sites and potential issues throughout the yard.
Water-activated granules in your yard creates a kill-zone before your house and eliminates nesting sites.
We knock down any wasps nests and cobwebs throughout the eaves of the home.
SERVICES FOR A HEALTHY HOME
very polite and wearing a mask
- Steven
thanks for putting him on my route.
- Sue
he did a great job! thank you very much!
- Rick
the customer service from hawx has always been exceptional.
- Larry
contact hawx pest control today
By clicking "get free estimate," I give my electronic signature and consent that Hawx may contact me with offers at the phone number above, including by text message, autodialer or prerecorded message. Consent not required for purchase. Message & data rates may apply. Promotion is subject to local quarterly service pricing, and may not apply to some services.