protect your
home from pests
Hawx Premium Pest Control will treat your pests, mosquitoes, and more—then keep them away for good. If pests come back between treatments so will we, at no additional cost to you.
INDIANAPOLIS TICK REMOVAL
helping home and business owners eliminate ticks
Unlike other insects, ticks don't seek out your home. They make their way inside your house via other animals. In most cases, it's on the back of your dog or cat. They can also make their way in through rodents that have invaded your space. For example, if raccoons roam your property, a tick could eventually jump off this rodent and live in your lawn. Once nested in the lawn, there's a more likely chance that the tick will attach itself to your pet and eventually make its way into your home.
Are you worried your property might have a tick problem? The best way to ensure your loved ones and pets are safe from ticks is to contact the Indianapolis tick prevention pros at Hawx Pest Control today!
identifying ticks
What's the hardest part about identifying ticks? They're incredibly small insects. Sometimes, a magnifying glass can help. This allows Indianapolis home and business owners to examine some of the insects' distinctions without relying on an educated guess.
A Few Aspects That Can Help You Identify a Tick:
---
Eight legs
No wings
Oval-shaped body
Reddish-brown coloring due to blood
A tube-like structure attached to the mouth
dangers of ticks
The good news? Ticks don't pose a dangerous threat to the infrastructure of your home. Because ticks can't survive indoors, they don't seek out the inside of your home. Nevertheless, these minuscule bugs pose risks when it comes to the health of you and your pets.
Diseases That Ticks Can Pass along When They Find a Host:
---
Anaplasmosis
Lyme Disease
Human Babesiosis
tick prevention in indianapolis
Just like fleas, ticks come and go during the spring and summer seasons. But that doesn't mean prevention should pause during the off seasons. Practicing a few of the best preventative measures can help keep ticks far away from your pets and any other possible hosts.
Tips to Help Keep Ticks Away from Your Property:
---
1. Keep landscape under control – things like overgrown bushes and weeds are attractive to bugs like ticks. This gives them an environment to lay eggs and create more ticks. Making sure you regularly cut your lawn and trim bushes helps maintain a less attractive abode for these pests.

2. Apply tick control medicine to your pets – most veterinarians advise doing this year-round. This way you won't have to think twice about your pets running around outside, no matter the time of year. For instance, let's say your dog has been on tick medicine all winter. Once spring hits, they'll be fully protected from ticks.

3.Eliminate food sources for wild animals – since ticks use wild animals as hosts, removing things like bird feeders or deer feed can guide wild animals – and ultimately ticks – away from your Indianapolis property. Another tip includes where you keep your trash. If you notice rodents are starting to congregate at night, you might consider moving your trash cans to somewhere they can't access.
effective tick control solutions
Preventive measures are great ways to ensure your household won't have to fight any future tick issues. However, the best way to eliminate ticks for good is to get in touch with our team of experienced Indianapolis tick control professionals. We'll treat your home with effective products that remove ticks and other harmful insects. Keeping your family and pets tick-free allows for a peaceful backyard experience.
OUR TREATMENT PLAN CONSISTS OF:
Each property is unique and has its own pest problems. We make sure to inspect your property and tailor your service plan to your specific problems.
The best pest defense starts on the outside of the home where the bugs nest and breed. Each service we will target nesting sites to target the bugs at the source.
establishing a thorough barrier
During each service our professional will establish a thorough barrier around the perimeter of the home to prevent even the smallest pests from coming inside.
AN EXPERIENCED TEAM YOU CAN TRUST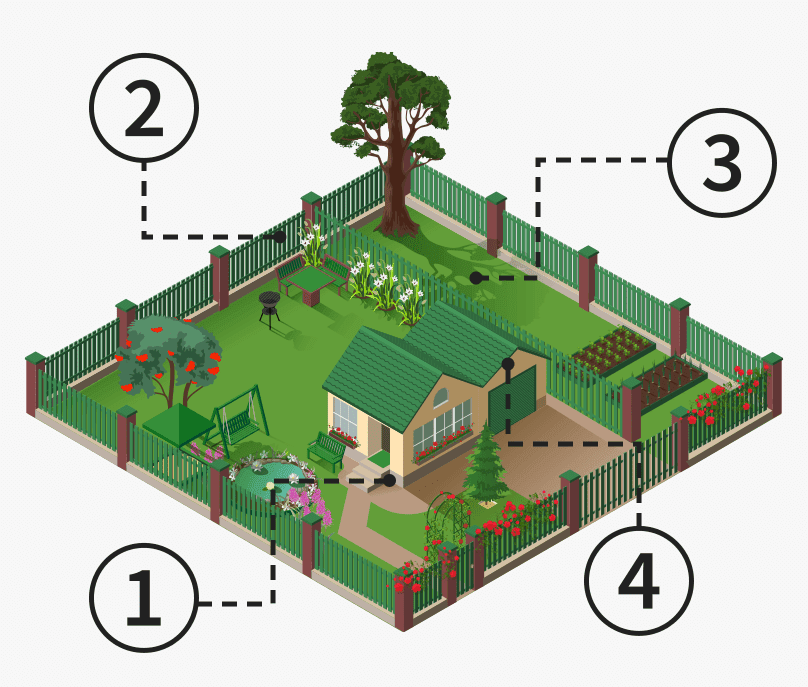 We treat a larger area than the competition creating a stronger, larger barrier of protection.
We treat beyond the structure inspecting for nesting sites and potential issues throughout the yard.
Water-activated granules in your yard creates a kill-zone before your house and eliminates nesting sites.
We knock down any wasps nests and cobwebs throughout the eaves of the home.
SERVICES FOR A HEALTHY HOME
very polite and wearing a mask
- Steven
thanks for putting him on my route.
- Sue
he did a great job! thank you very much!
- Rick
the customer service from hawx has always been exceptional.
- Larry
contact hawx pest control today
By clicking "get free estimate," I give my electronic signature and consent that Hawx may contact me with offers at the phone number above, including by text message, autodialer or prerecorded message. Consent not required for purchase. Message & data rates may apply. Promotion is subject to local quarterly service pricing, and may not apply to some services.